Message from Bursar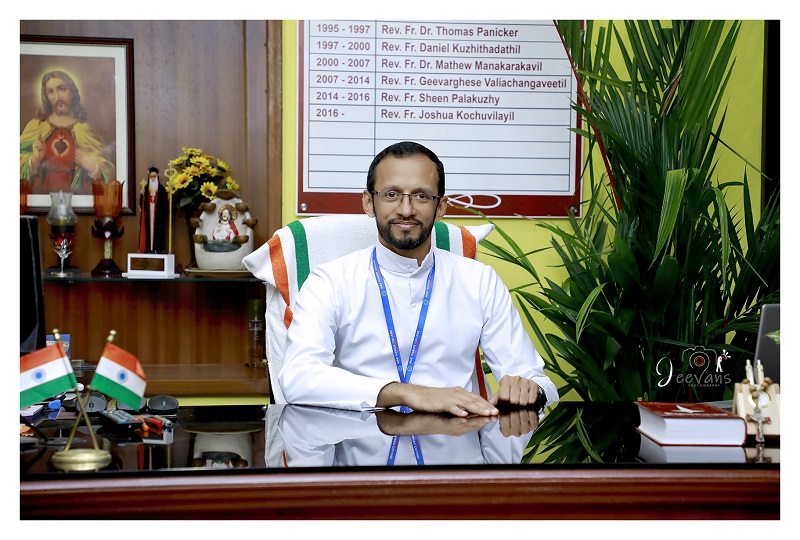 Founded in the model of Santiniketan on 1st August 1949 Mar Ivanios College is the flagship Institution of the Malankara Syrian Catholic Church. With 18 under graduate courses and 8 post graduate courses Mar Ivanios College makes its significant presence in the Higher Education scenario
of the State. Re-accredited by NAAC in the fourth cycle with an 'A' Grade. It is a proud acknowledgement of our heritage which is manifested in the NIRF ranking within the first fifty ranks (among 45000 colleges) in India in the last Five consecutive years. Intellectually trained, morally upright and spiritually inspired young men and women modelled on Jesus Christ animates the vision and mission of our College. As we get ready to face the post Covid challenges let us recommit ourselves to ensure humane brotherhood and civilized education enabling our children to be equipped to become global citizens. Our prayer is that our children are empowered to be representatives of a meaningful and value based with a pedagogy which is holistic and comprehensive. The future when the College attains Higher status is not far and the elevated educational vision of our Patron His Beatitude Moran Mar Baselios Cardinal Cleemis offers a strong firmament to Mar Ivanios College.
I wish all the best and pray that Mar Ivanios College makes a significant impact on the lives of anyone who enters its haloed portals.
Rev. Fr. Soji Mathew Muruppel
Bursar