Message from Vice Principal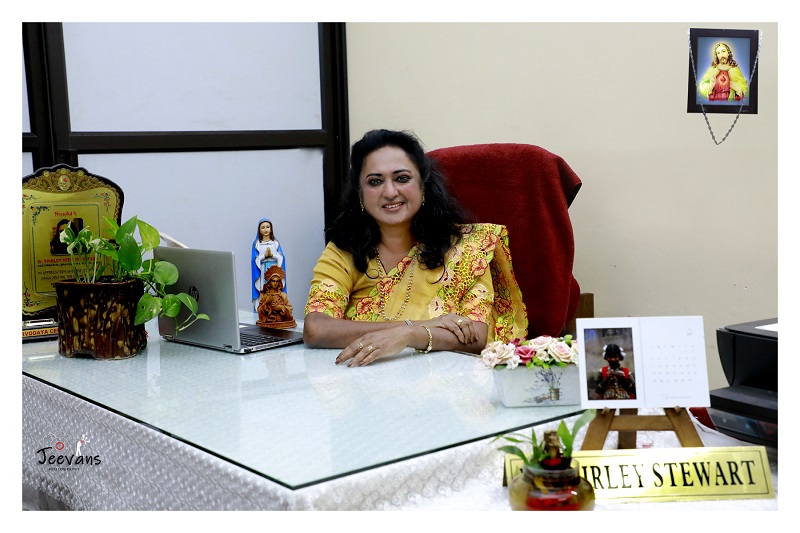 "The ability to read, write and analyse: The confidence to stand up and demand justice and equality: the qualifications and connections to get your foot in the door and take your seat at the table—all of that starts with educations. Michelle Obama
With a vibrant and dynamic history that spans over seventy years Mar Ivanios College stands as a beacon light of knowledge over the verdant Mar Ivanios Vidyanagar. The embodiment of a visionary's dream Mar Ivanios College is the visionary fulfilment of Servant of God Mar Ivanios of revered memory. Founded in 1949 affiliated to the University of Kerala Mar Ivanios College has become an Autonomous Institution since 2014. Today His Eminence Moran Mor Baselios Cardinal Cleemis leads the College with his altruistic and insightful educational vision aimed at making the College a University in the near future.
Inspired by the teachings of Jesus and our founding Patron with our Motto "Veritas Vos Liberabit" we aim at the integral development of each student with an ambience that is dynamic and constantly seeking excellence to meet the needs of the present as well as the future, which includes academic knowledge, social skills, intellectual curiosity, to thinking globally and face Digital challenges with an aim to dispel darkness and radiate the light of knowledge. The pandemic disruptions have transformed the role of the teacher into that of a virtual Educator which is much wider and constantly evolving than that of a teacher; and the role of a student post-pandemic is transfigured into one of an agile knowledge acquirer in a confused virtual world.
Even amidst this confused darkness our excellence was not confined to the classrooms. We have made our significant and singular presence in co-curricular as well as extra-curricular aspects topping in the Youth festivals and Sports activities.
Our College has the goodwill of the cross section of the intellectual, Political and cultural elite of Kerala and the Malayalee diaspora.
May our Alma Mater continue in its onward journey in line with the New Education Policy rooted in the rich cultural legacy of the land and the church.
Prof. (Dr) . Shirley Stewart
Vice Principal